Voice Services
Take your business to the next level with fully integrated unified communications by Intermedia Unite and Blue Guys IT.

All In One
Communications and Collaboration

Wherever work takes you, a better way to communicate needs to come, too. With Intermedia Unite by Blue Guys IT, a full office communications suite goes wherever you go. Unite combines a feature rich business phone system with video conferencing, chat, contact center, file sharing, and more with the integrated mobile and desktop apps that allow for wherever, whenever communication.


And with Unite, they are all available on one integrated, secure, reliable, and easy-to-use platform.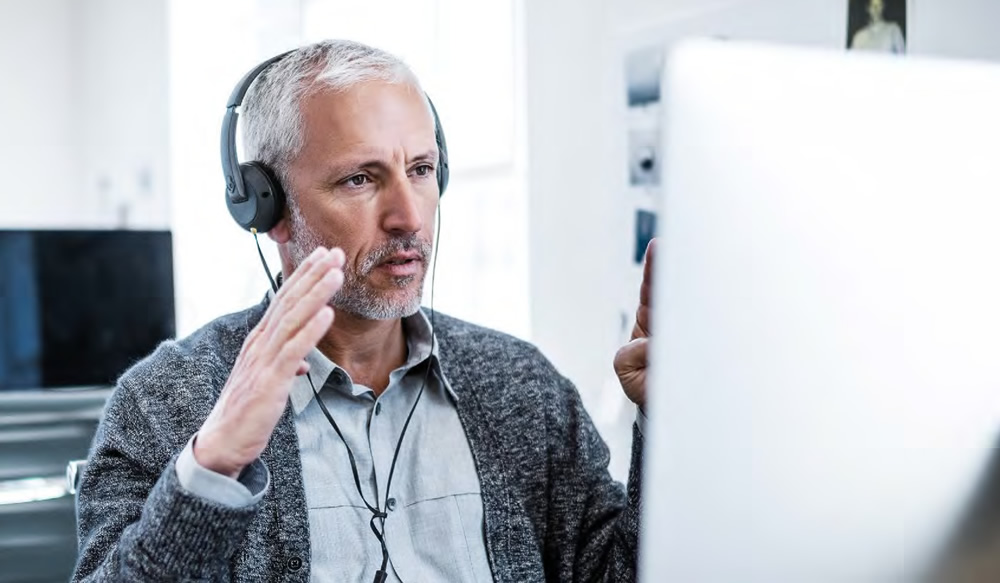 Increase Productivity.
Create a Better Customer Experience.
PHONES and DEVICES
Intermedia offers a range of Polycom, Cisco, and Yealink phones to fit your business needs. No technical installation required, just connect them to the internet and they're ready to go.

UNITE DESKTOP AND MOBILE APPLICATIONS
The Unite desktop and mobile applications transform devices into powerful communication tools, giving users access to Team chat, Video conferencing, Calling, File sharing, Presence (real-time working status of colleagues), Mobility, and File Access.
Choose the right plan and the right devices for your business.
Benefits
INCREASE PRODUCTIVITY AND COLLABORATION
Communicate how you want, wherever you are, with integrated voice, chat, video conferencing, screen and file sharing, and file back. Work from virtually anywhere, at anytime, on most any iOS or Android enabled smart device. Switch seamlessly from your desktop to your mobile device, and vice versa,with integrated mobile and desktop apps.
LOWER COSTS
Save up to 50% on your monthly phone bill when compared to traditional phone service. Consolidate voice and data onto one network. Reduce infrastructure and operating costs with no additionalhardware to buy. Flat, per-user rates with no hidden fees and month-to-month contract options.
INCREASED RELIABILITY
Includes 99.999% financially-backed uptime SL. Proprietary Intermedia VoIP tests help ensure a reliable connection and highvoice quality. Redundant East/West data centers to increas reliability and reduce latency.
SIMPLIFIED SCALING AND MANAGEMENT
Order service according to the number of users; no guessing number of lines needed. Ordering additional service is easy and can be done online. Manage service and features using user-friendly Host Pilot® portal.
BUSINESS CONTINUITY
Intermedia Unite automatically rings to all of your end points (deskphone, mobile, etc.) with every call. In the event that you don't answer, it routes the call to any number you choose (branch office, automated attendant, mobile number, etc.)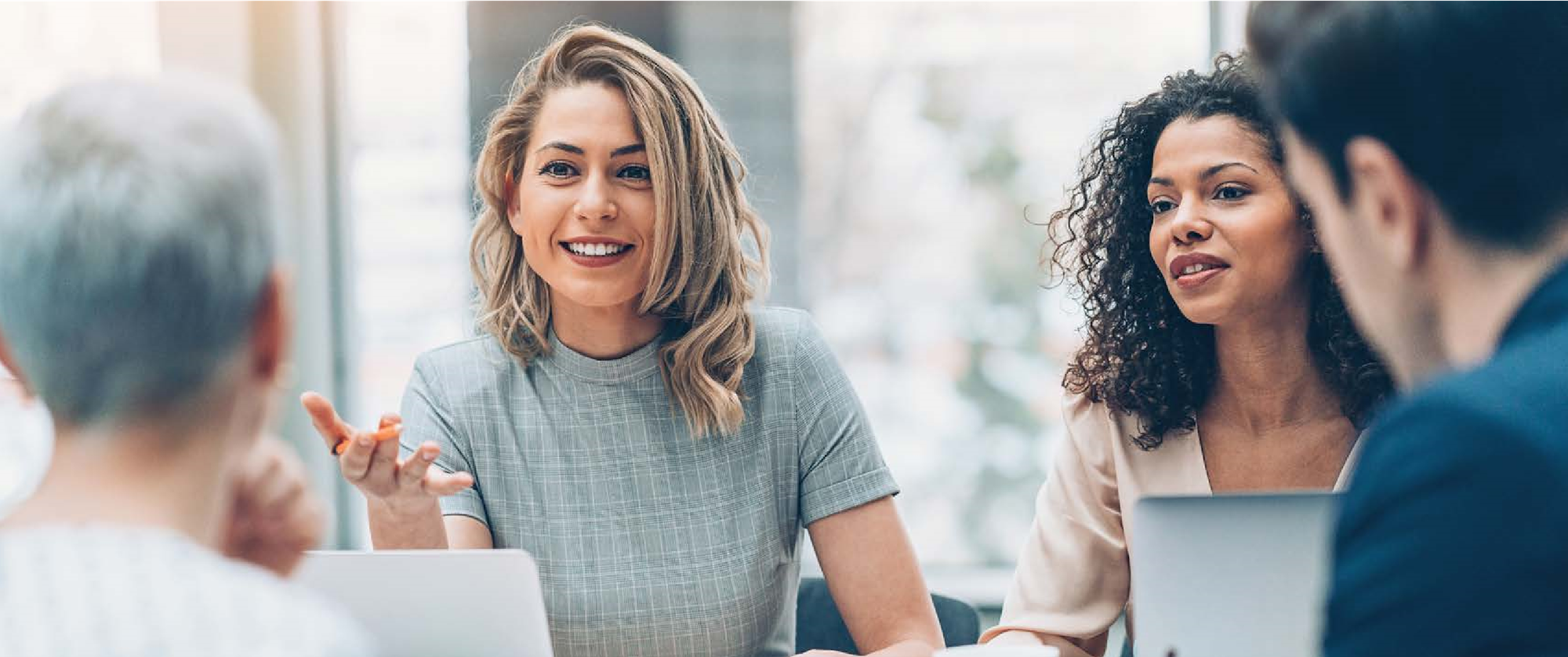 The Intermedia Unite Platform
PHONE SYSTEM
Cloud-based phone service with 90+ enterprise-grade calling features and excellent network call quality and uptime. System configuration and call reporting are managed from a sing eweb-based portal. Protect your business and increase employee productivity with built-in Spam Caller Protection.
MOBILE
The Unite Mobile App makes any smartphone an essential collaboration tool. Place and receive calls, see who is available, respond to chat conversations, join video meetings, and more from your mobile device. Extend your business phone number and extension to your mobile phone. Sync contacts from popular third-party platforms (Microsoft 365, Google,and more) to your desktop and mobile devices.
DESKTOP
View real-time working statuses of colleagues, place and receive calls,communicate in real-time with team chat, meet face-to-face in HD video, share and store files, and more. Use the desktop application to place and receive calls or as a call controller for your associated desk phone or as a soft phone from your PC or Mac®
VIDEO CONFERENCING
Meet face-to-face in HD video and share your screen for more interactive and productive meetings with colleagues and customers. Access to advanced features – like automatic meeting lock, virtual backgrounds, meeting transcriptions, and more.
REMOTE OFFICE
Intermedia's preconfigured phones can be plugged in to any location that has an internet connection. Remote desk phones work exactly the same way as they do in the office with access to all the same features and functionality as everyone else in the company.
CONTACT CENTER
Voice, chat, and e-mail queues combine into a single omni-channel experience. Provide exceptional customer interactions with customizable call flow.
PHONE
Phones are plug and play, delivered pre-configured to work seamlessly with the Unite service. No special setup or technician required. Includes world-class manufacturers such as Poly, Cisco, and Yealink, with many models to choose from to meet any business need.
VOICEMAIL
Voicemail can be managed and accessed according to user needs. Listen and manage from the desktop phone, or through the mobile app. Transcribed voicemail messages can be delivered via email, or viewed on the mobile app. Voicemail can be received or forwarded as a downloadable email attachment.
PRESENCE INDICATOR
Intermedia desk phones and applications include presence – the ability to see whether your company contact is available or busy on the phone. Desktop phones include a busy lamp field (BLF) in the LCD display that indicates presence. The Intermedia desktop and mobile apps display presence information alongside each contact in the Active Directory.
FAX
Intermedia WebFax is a "virtual" fax service that allows users to receive and manage faxes via the web or email. Transmits faxes directly from a Windows®-based PC.
TEAM CHAT
Communicate with more than voice and email – use direct chat and private and public channels to have conversations, share files, and mor in real-time. Use direct chat to communicate with an individual colleague. Use private and public channels to discuss specific topics in groups. Send and receive unlimited text messages across US, Canada, and Puerto Rico. Access advanced collaboration features like @ mentions, search in chat, replies, rich text editor, and more. All messages automatically sync across mobile and desktop apps, and are securely encrypted in transit and at rest.
FILE MANAGEMENT
Access files from desktops, laptops, smartphones, tablets, file servers and the web. Full control over files, users, devices, and sharing activities. Real-time backup of all files, mobile photos, and video. Point-in-time file restoration for quick recovery from ransomware and other types of data loss. Up to 10 GB per user of SecuriSync® file storage included.
Intermedia Unite EXTEND
Integrations Platform
Intermedia Unite Extend, Unite's integrations platform, connects powerful voice, chat, video conferencing, and contact center functionalities into everyday business applications like Google®, Microsoft®, Salesforce® and more.


Developers can leverage Intermedia APIs to build custom solutions to meet your specific business needs. Extend can drive higher productivity and increase customer retention at no heavy cost.